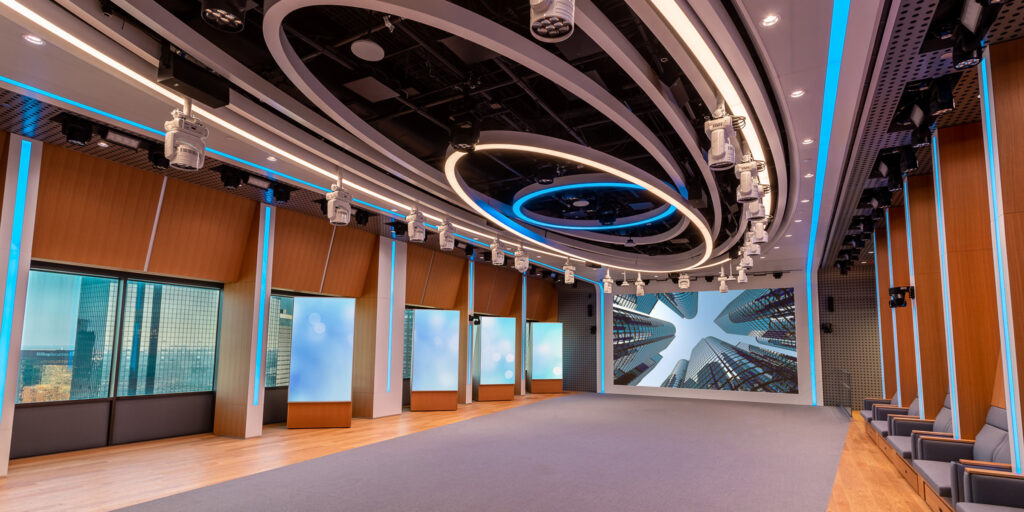 AT&T is one the world's largest telecommunication companies and a top-20 Fortune 500 company. Headquartered in downtown Dallas, their corporate offices are filled with AV technology. On the 37th floor, AT&T has produced a state-of-the-art media studio.
Features
Two 17' x 10' direct view LED walls mirrored on opposite ends, and four custom kiosks with 85-inch displays to present high-end media content
Six 4K/UHD PTZ robotic cameras installed throughout the media studio with control room access
Ten 50-inch 4K displays make up the video wall in the control room
Conference rooms with Cisco Webex, Touch10s, and cameras for Microsoft Teams calls
Participants
Owner: AT&T
AV Contractor: Ford Audio-Video Systems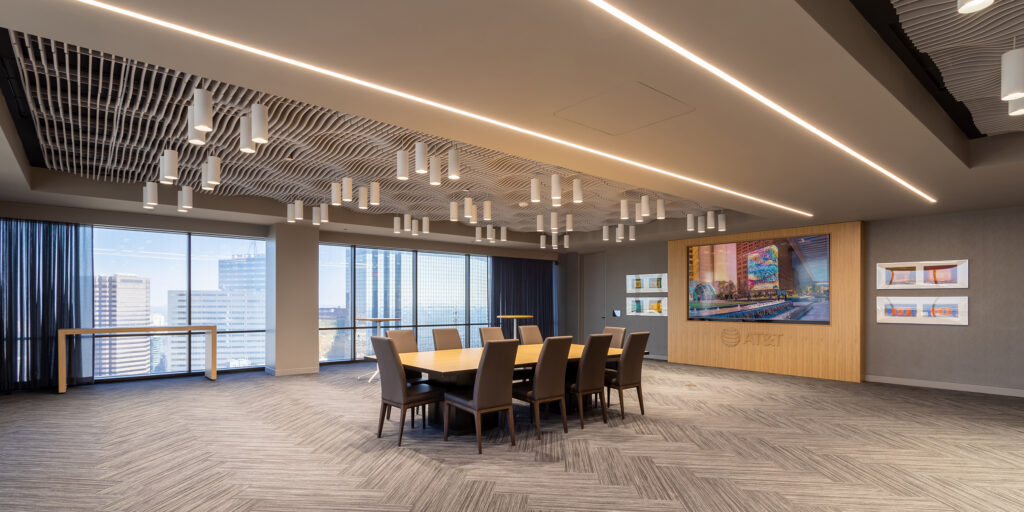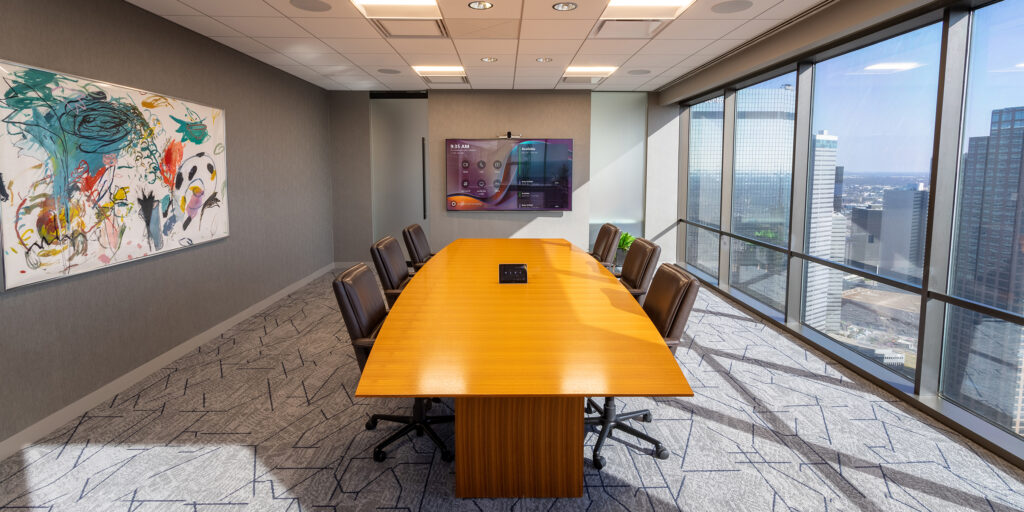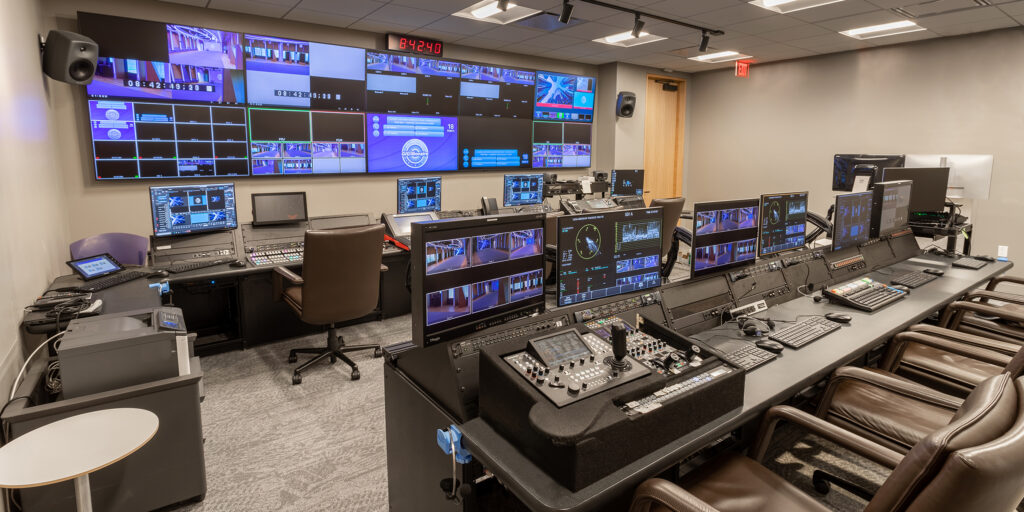 Ford AV has deployed thousands of custom solutions for meeting rooms across the U.S. Let our experts help make sure your next technology solution is a success.
Let's Get Started!