One of the original three comprehensive cancer centers in the nation, the University of Texas MD Anderson Cancer Center (MD Anderson) is regarded as one of the leading cancer centers in the world. Located in the heart of the medical center district of Houston, MD Anderson is both a degree-granting academic institution and a cancer treatment and research center. Furthermore, it is one of the few institutions in the US affiliated with two major research medical schools: The University of Texas Health Science Center at Houston and Baylor College of Medicine. As one of the foremost cancer centers in the world, MD Anderson must continually ensure their technology is on the same cutting-edge as their research.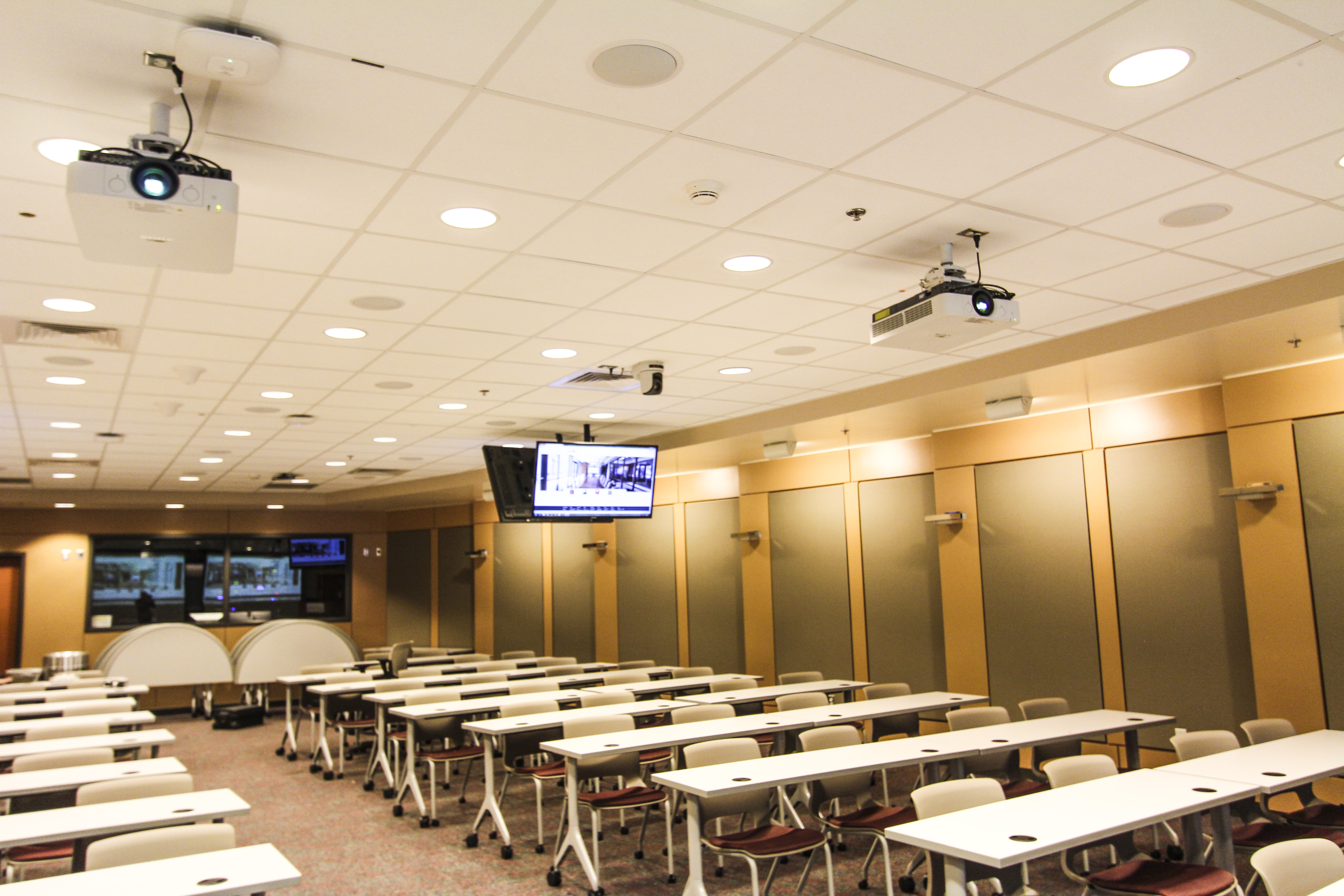 To foster the spirit of learning and teaching, the Brain and Spine Suite in the hospital is equipped with pan-tilt-zoom (PTZ) cameras. Not only do these cameras assist surgeons during a procedure by providing real-time images, but the cameras are capable of recording video to share with other doctors and students world-wide. Touch panel controls allow the operator to oversee the room's audio, video, and camera functions.
Each classroom is equipped with technology to bring the best educational experience whether learners are on-campus or online. Each room is equipped with either an HD display or a projector with an accompanying control panel to monitor the functions of lighting, audio and video. PTZ cameras are installed on the ceilings so presenters and lecturers can be recorded or broadcasted live without obstructing the view of those within the room.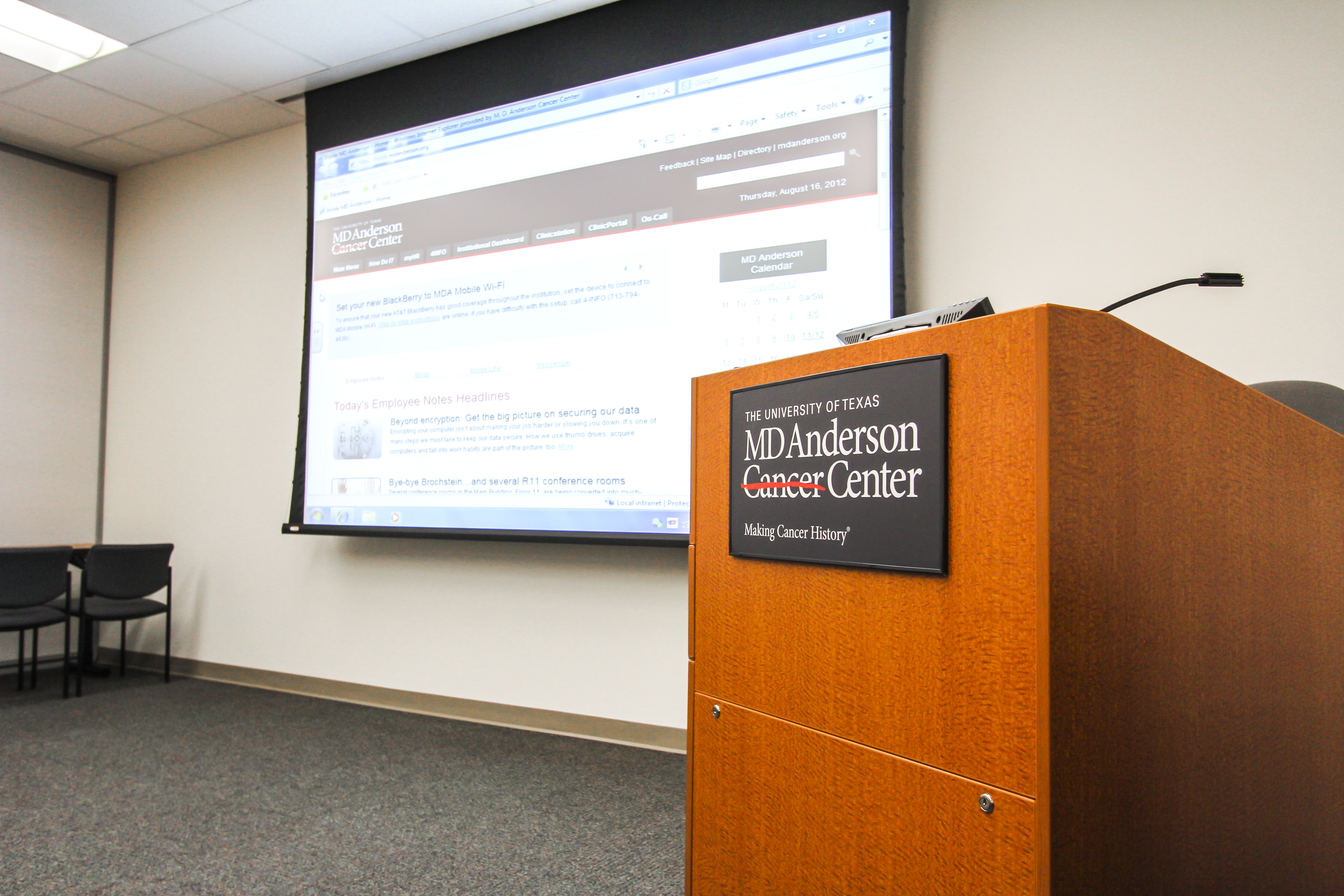 Throughout the hospital campus, conference rooms provide a location for doctors to meet or teleconference with other doctors around the world. These rooms come fully prepared with multimedia projectors and in-ceiling speakers, capable of distributing full fidelity audio. The centerpiece of each room is a custom multimedia lectern. Each lectern, designed to MD Anderson's functionality standards, provides local media playback along with a dedicated computer, laptop, HD tuner and an interactive flat panel display for imaging local feeds to the projector and allowing the presenter to annotate and have mouse control of the local computer.