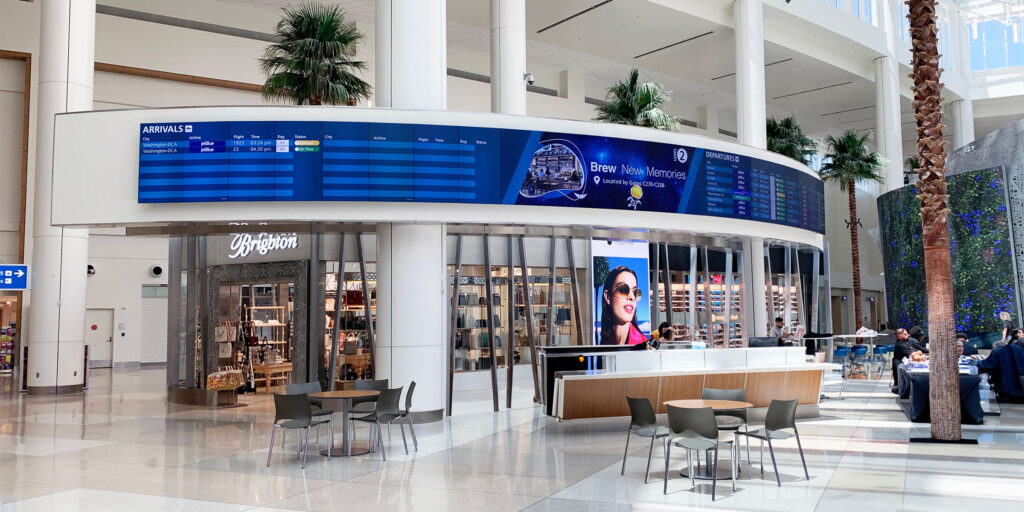 With over 20 million annual passengers, the Orlando International Airport is the 7th busiest in the U.S. To help manage increased travel demand, an international terminal was constructed with state-of-the art AV technology.
Features
Concourse utilizes flight information displays to inform travelers of flight times, airport information, digital signage, wayfinding, and emergency announcements
Digital paging stations ensure intelligible announcements do not overlap each other
Ambient noise sensors in the airport automatically adjust the paging system volume, based on ambient noise levels

Participants
Owner: City of Orlando
Architects: Fentress Architects with HNTB
General Contractor: Turner / Kiewit (joint venture) Hensel Phelps
AV Contractor: Ford Audio-Video Systems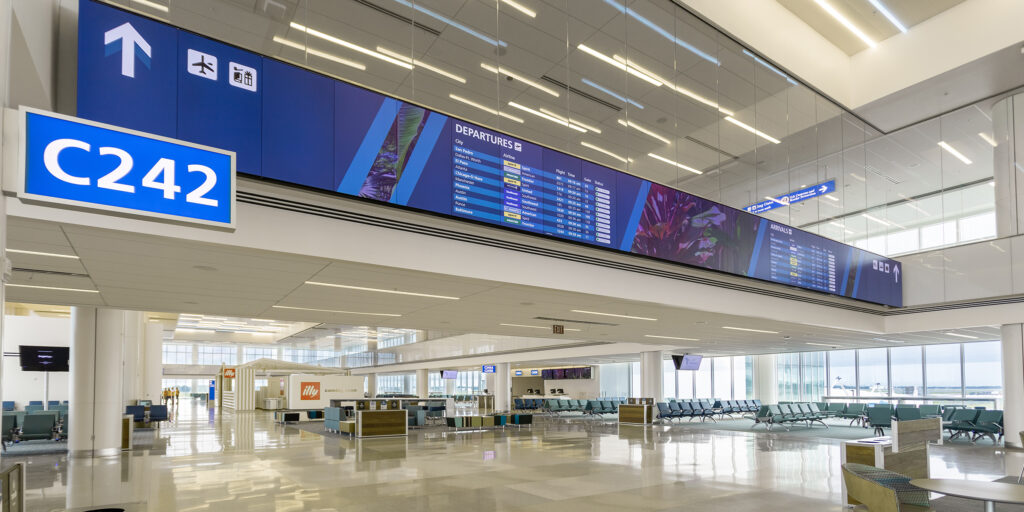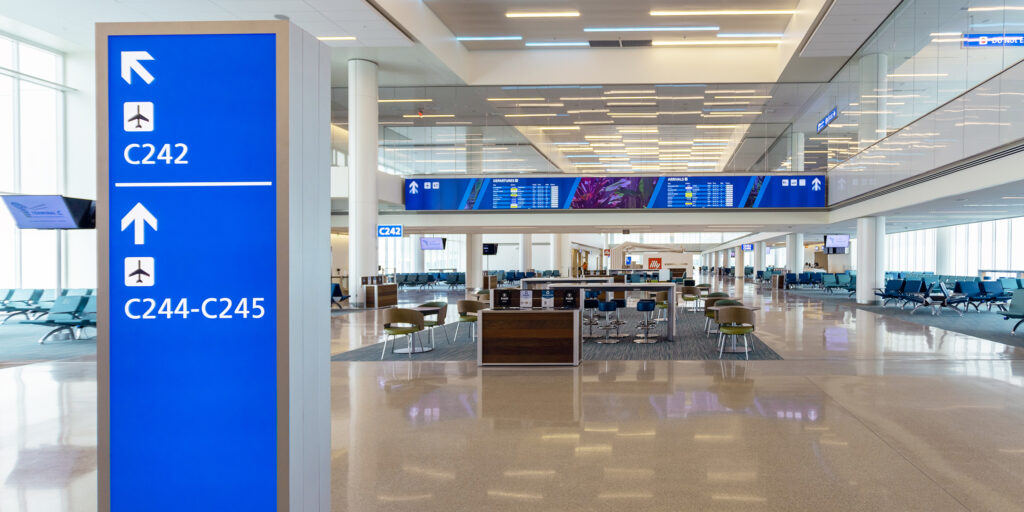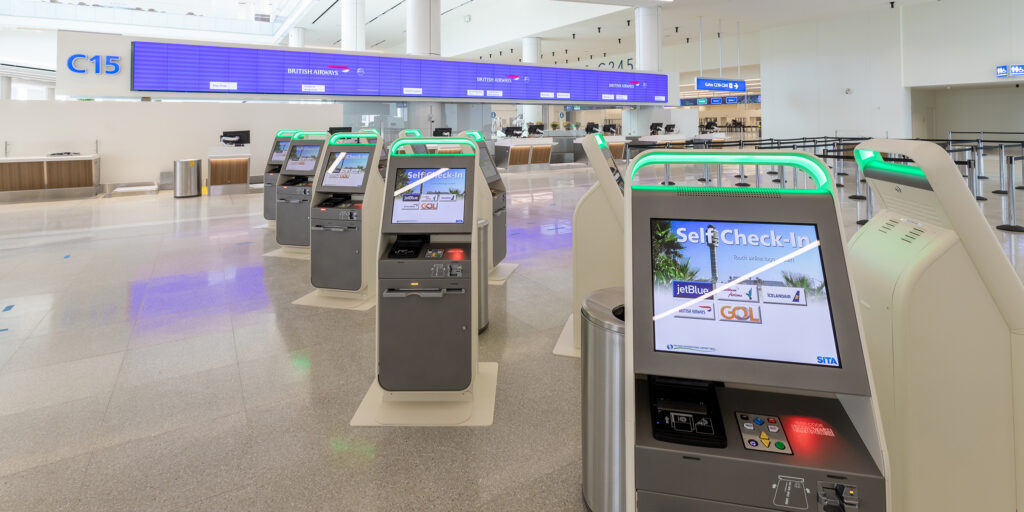 Let the Ford AV experts help make sure your next technology solution is a success.
Let's Get Started!