Cloudera and Wes Akin of Ford AV began their AV partnership back in 2015 when they worked together on an expansion of Cloudera's office in Austin, Texas. Since then, Akin has helped design and implement AV systems in Cloudera offices across the globe including Palo Alto, New York City, London, Budapest and Singapore. Now they are starting on their latest project in Chennai, India.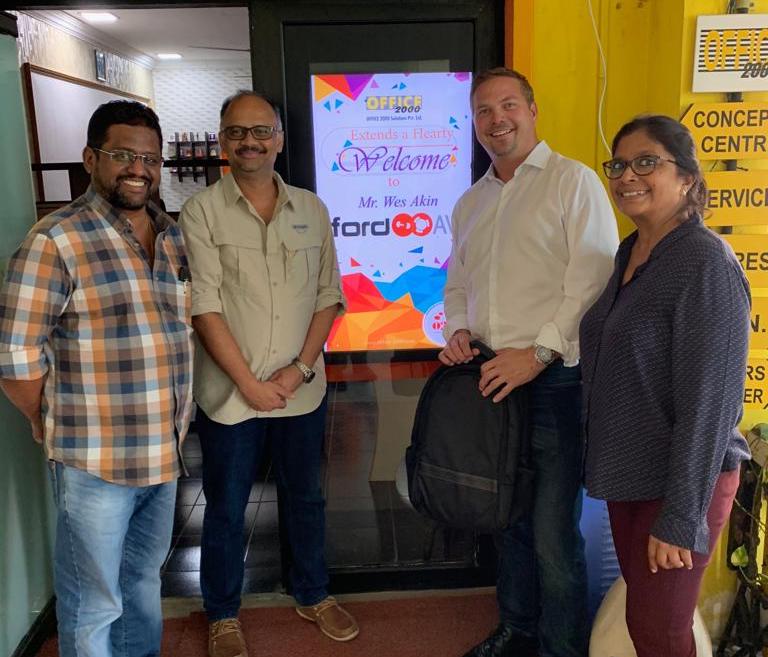 Chennai is on the Bay of Bengal in Eastern India and is the capital of the state of Tamil Nadu. The city features sites such as the Kapaleshwarar Temple, English Colonialism Museum and Marina Beach. It is also famous for its passion for the arts including Carnatic music, coffee culture and a deep love for cinema.
Cloudera's new expansion there will include nine huddle rooms, a training room and an executive conference room. The spaces will be decked out with state-of-the-art technology including, 85displays and PTZ cameras, as well as a fully integrated teleconferencing system.
Akin commented on Ford's growing presence in the international sphere saying, "We are breaking new ground with our global presence. There are many challenges we work through with these types of projects to ensure they are a success." Akin looks forward to further international projects with Cloudera in the future.