Better Information, Better Solutions
When monitoring oil wells, manufacturing processes, or data traffic — a central Command & Control center helps organizations monitor, detect, and quickly respond to changing conditions or events.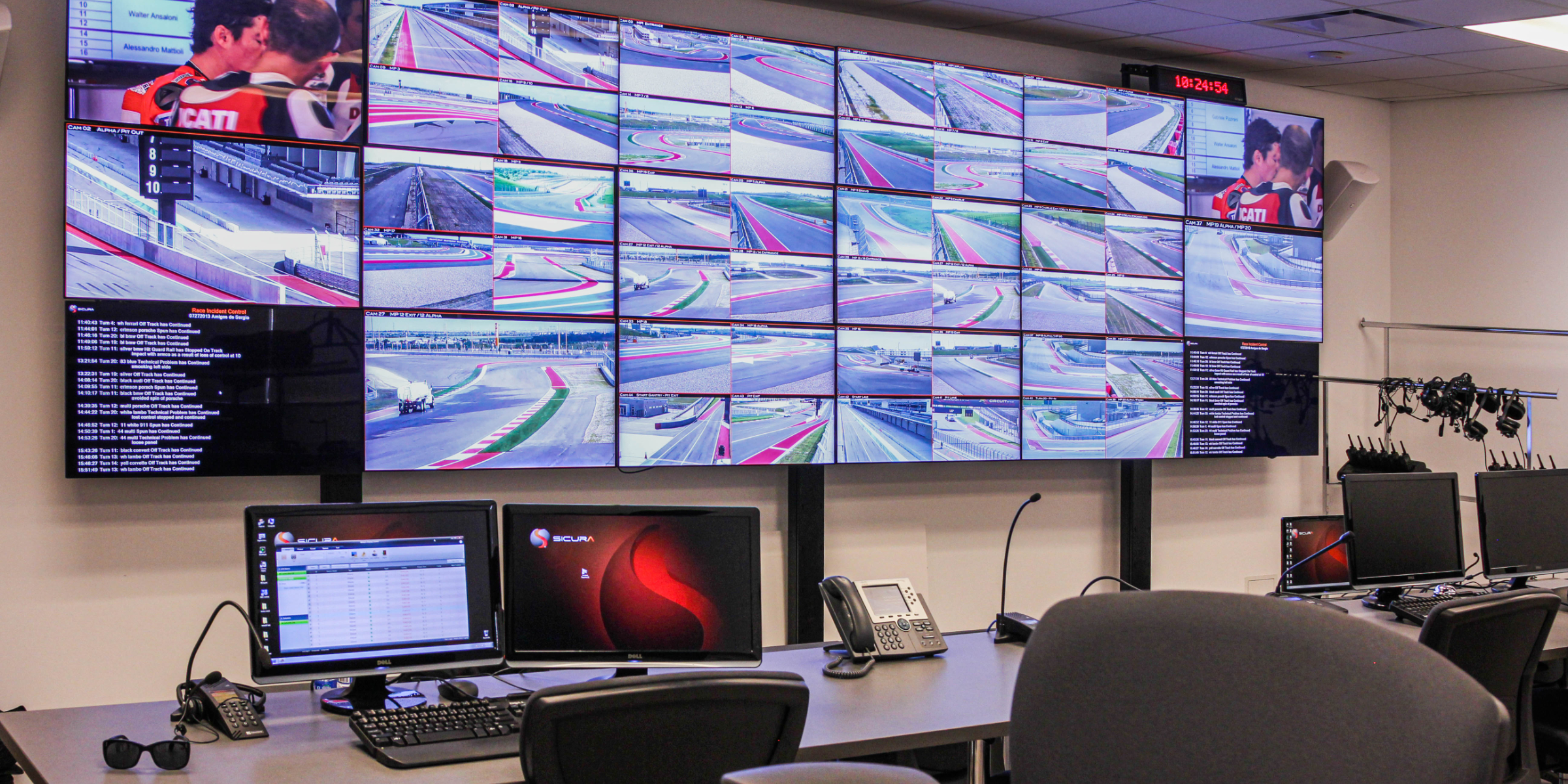 Video Walls
At the center of a command-and- control space is a large video wall. Ford AV provides the expertise necessary to design the right video wall platform to fit your workflow and budget, whether it's direct-view LED, an array of panel displays, or video projection.
Video Projection
Sometimes, video projection is the preferred video solution because of budget, size, or other construction considerations. With new off-axis screen material and ultra-bright and high-resolution projectors, Ford can help navigate various options to develop brightness and resolution design objectives.
Video Processors
Designed for 24/7 reliability and the highest level of security, our products allow multiple operators, local or remote, to share control of system resources and view critical data in real-time. Our solutions are highly secure, cost-effective, and easy to implement, which is why they are chosen for utility providers, wastewater treatment plants, and power generation and distribution companies worldwide.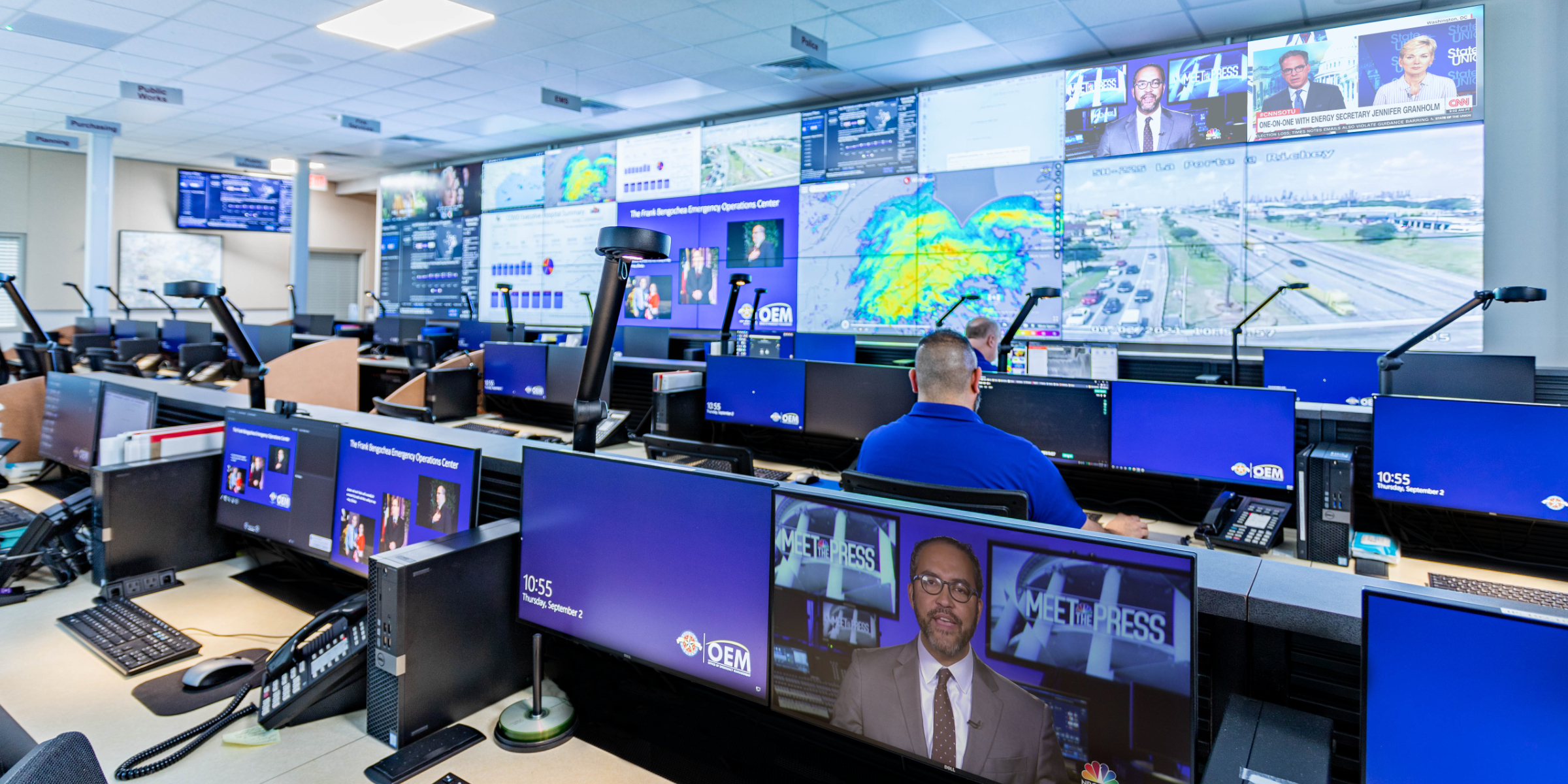 Emergency Communications
An Emergency Communication System (ECS) ensures rapid communication with your staff and visitors using visual paging, text, phone, email, and fire alarms from one centralized control point. With the push of a button, an ECS can immediately alert all areas of your facility or campus to a life-threatening incident and guide people to safety.
Electronic Furniture
Furniture design creates workspaces that become an extension of the user, all accomplished with intelligent ergonomics. Smart furniture allows you to think clearly, improving operations efficiency.
Ford AV Design Analysis
Ford AV designers are experienced in command-and-control designs for government contractors, utility providers, wastewater treatment plants, power generation, security, aerospace, and public safety. The designers study site lines, acoustics, lighting, and more to provide the best solutions.
Contact Ford AV for assistance with your Command & Control technology project. Let's Get Started!
Latest Command & Control Projects
Thornton, Colorado The City of Thornton completed construction on a state-of-the-art fire station. The City sought technological solutions that provided first responders with essential …
Read more