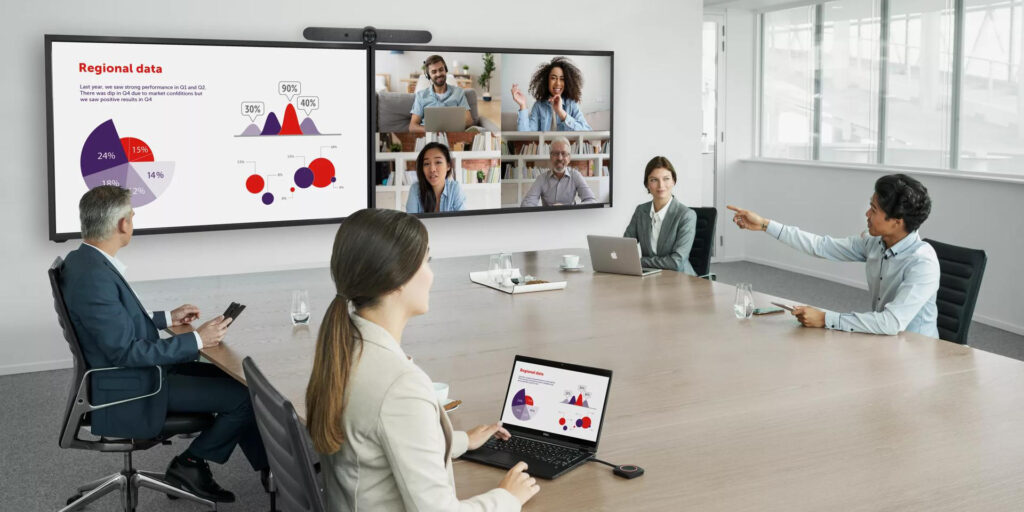 In today's rapidly evolving digital landscape, remote work and virtual meetings have become the norm for many organizations. With these changes, businesses have had to quickly adapt to ensure seamless communication and collaboration. One of the key technologies that have emerged to meet this need is wireless Bring Your Own Device (BYOD) video conferencing.
Let's explore the benefits of wireless BYOD video conferencing and how it is shaping the future of conferencing and collaboration.
Flexibility and Productivity
Wireless BYOD video conferencing, also known as Wireless Bring Your Own Meeting (BYOM), allows participants to join meetings from the conference room using their own devices such as laptops, tablets, or smartphones. This flexibility enables employees to easily join meetings using software they are already familiar with, running on the devices they use every day. It empowers them to connect and collaborate with team members, clients, or partners, regardless of their physical location, enhancing productivity and efficiency.
Efficiently Join Meetings
Implementing a wireless BYOD experience can efficiently bring about meeting participants. Participants can walk into a room and use an already running video conferencing software like Microsoft Teams or Zoom, and join the call at the click of a button. This can be beneficial for a participant who need to share content off their local device without having to worry about connecting their hardware to other hardware like HDMI or USB-C.
Enhanced User Experience & Collaboration
By leveraging personal devices, wireless BYOD video conferencing provides users with a familiar and comfortable experience. Participants can use the devices they are already familiar with, reducing the learning curve and increasing user adoption rates. Moreover, participants have the freedom to customize their video conferencing settings, such as choosing their preferred camera angle or audio setup, resulting in a more personalized and engaging experience.
This also results in enables seamless collaboration and communication among teams. With screen sharing capabilities, participants can present documents, slideshows, or other visual aids to enhance discussions and convey information effectively. This is also beneficial for participants who need to share content that is hosted or saved on their own device.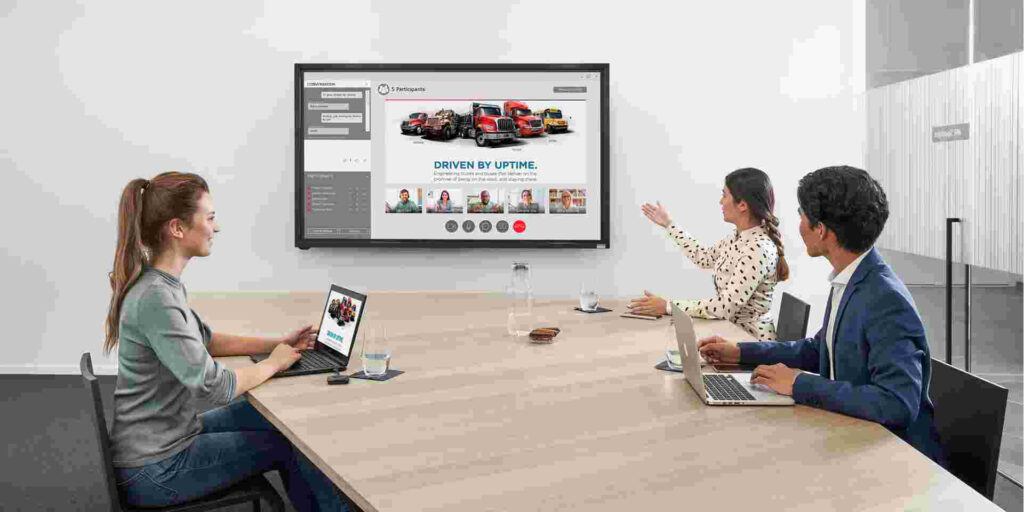 Wireless BYOD video conferencing represents a significant advancement in remote collaboration technology. Its flexibility and seamless integration with personal devices make it an appealing choice for businesses of all sizes. By embracing this technology, organizations can empower their workforce with the freedom to collaborate and communicate from anywhere, driving productivity and efficiency. As we move forward in the digital age, wireless BYOD video conferencing is set to become an integral part of the future of work, revolutionizing the way we connect and collaborate remotely.
Ford AV provides end-to-end Video Conferencing services, incuding system design, installation, and technical support. Our mission is to Help People Communicate, and along with our 50+ years of Audio Video integration experience, we are a Microsoft Gold Level Certified partner, a Zoom Rooms Certified Integrator, and a Cisco Unified Communication Partner. Contact us today and let us help your business setup with Wireless BYOD Video Conferencing.