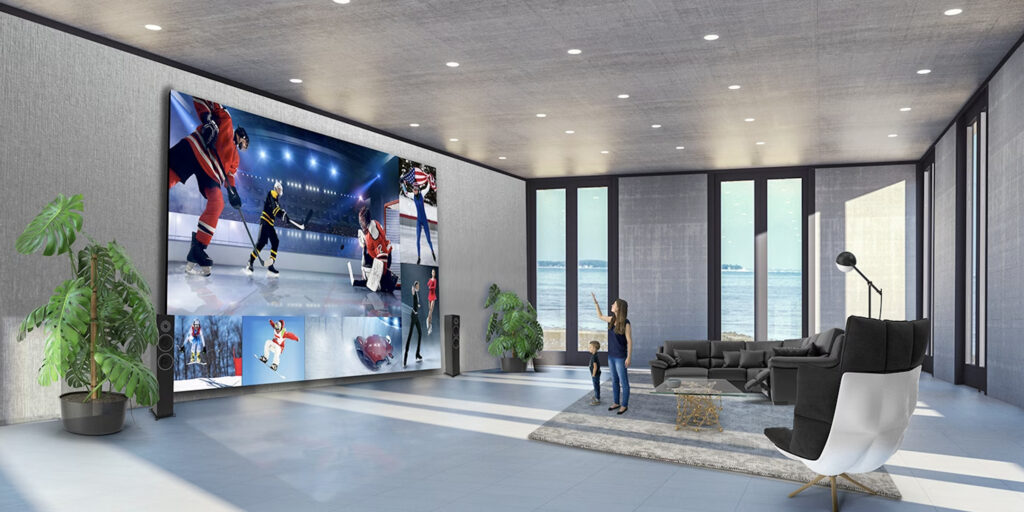 LG's Direct View LED Signage solutions are designed to create engaging viewer experiences both indoors and outdoors. With vivid colors, sharp images, and a wide variety of features, LG DVLED captures the attention of your audience and conveys your message effectively. Whether it's in a busy shopping center, stadium, airport, conference room, or corporate lobby, the way you present your content matters.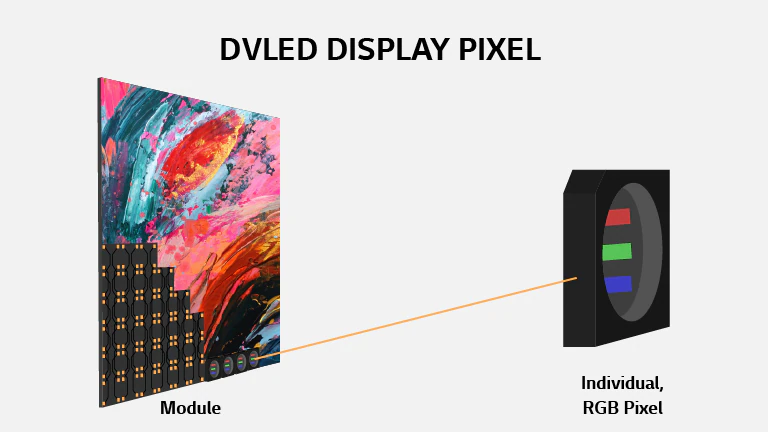 Direct View LED
Unlike traditional LED displays, Direct View LED (DVLED) displays eliminate the LCD panel, instead using a surface array of LEDs as the actual display pixels.
This allows for incredible contrast, vibrant colors, and brightness levels several times that of LCDs. Direct View LED displays can also be made virtually any size, including large sizes of 100 feet or more, making them the perfect choice for both outdoor and indoor spaces. The bezel-free design of Direct View LED displays creates a seamless continuous viewing experience and allows for the opportunity to create video walls as well.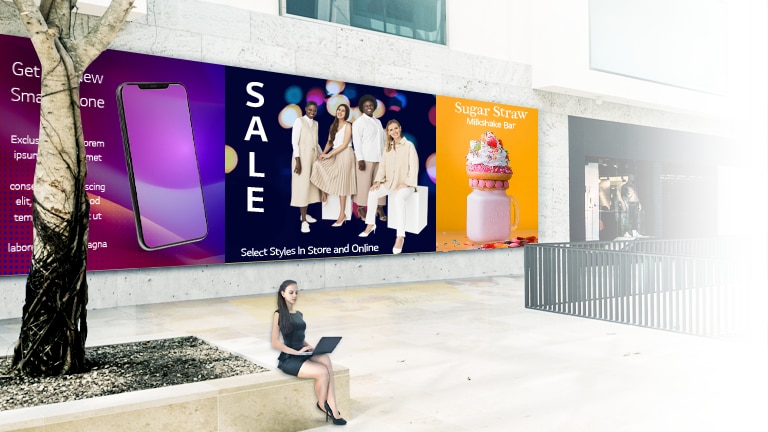 Outdoor Direct View LED Signage
LG DVLED for outdoor spaces offers bright, outstanding visibility, exceptional image quality, and large-scale options, designed to make your message stand out. With impressive color, intense brightness, and features like high refresh rates and 90° corner technology, LG's outdoor DVLED displays are the ideal choice for stadiums, public displays, and large-scale advertising.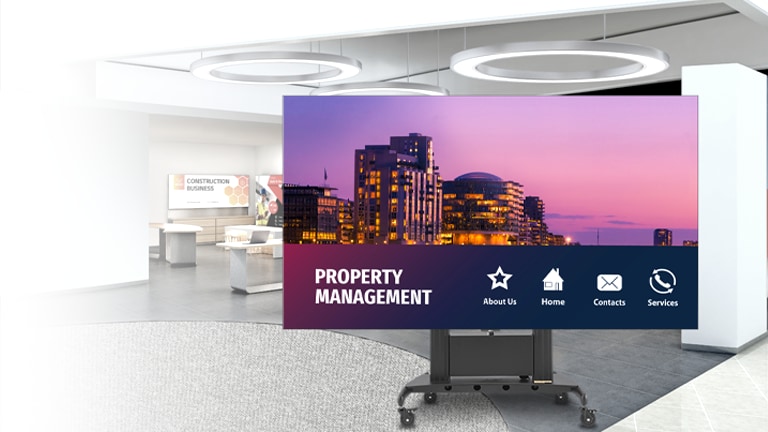 Indoor Direct View LED Signage
LG's indoor DVLED display solutions take center stage. Whether you're looking to enhance your office space, hotel lobbies, or shopping centers, these displays offer superior image quality, dazzling brightness, and incredible colors which allow you to present engaging content in a truly dynamic manner, creating interactions with customers and employees. Display your message in style with LG's DVLED solutions.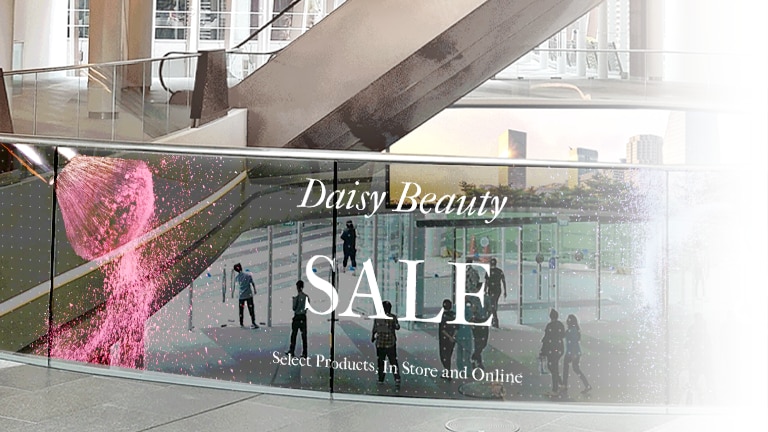 Transparent Color LED Film
New LG Transparent Color LED Film — gives virtually any glass or window surface a pop of color. This easy-to-use, self-adhesive film can easily transform displays, walls, railings, and virtually any indoor glass area, making your space come to life with vibrant messaging.
With its wide range of color expressions yet high transparency, LG Transparent Color LED Film can be curved, trimmed, and customized to fit your indoor glass space perfectly.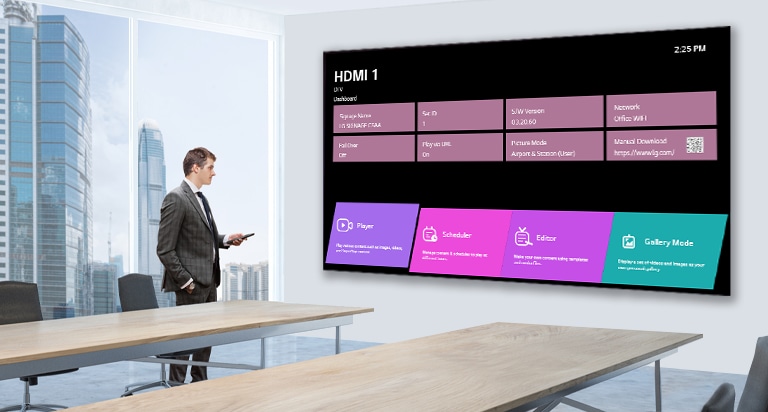 Direct View LED Displays Simplified
Selecting the right DVLED display can be difficult. To make this process easier, LG offers one incredibly crafted pre-configured display solution.
This solution caters to both indoor and outdoor operations, with fixed resolutions ranging from Full HD to 8K Ultra HD, and 25 size configurations to ensure that your business finds the perfect fit, ensuring your message is displayed with precision and impact.

Ford AV has deployed thousands of custom solutions for meeting rooms across the U.S. Let our experts help make your next technology project a success. Let's Get Started!