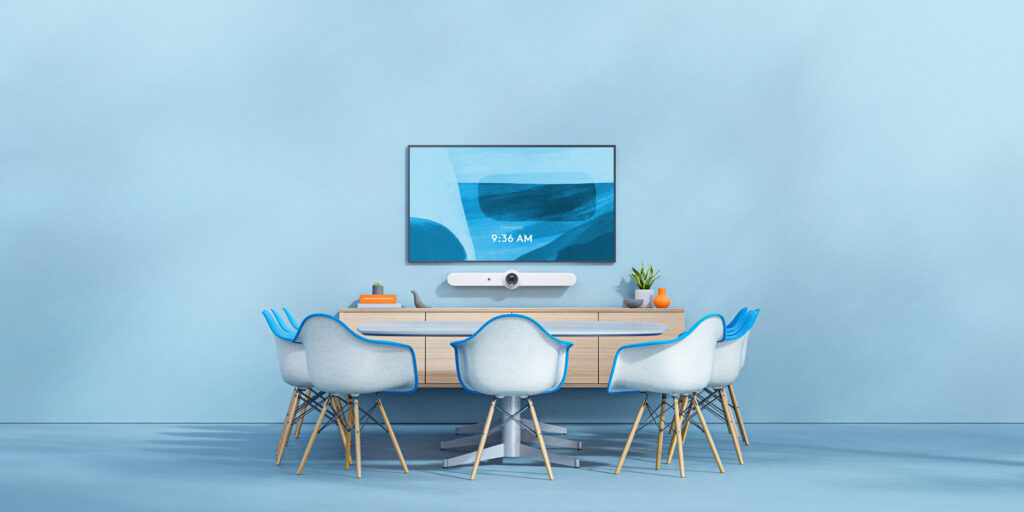 In today's cloud-centric business environment, effective communication is key to success. Whether you're collaborating with team members or meeting with clients remotely, the quality of your video conferencing experience can make all the difference. That's why we are excited to offer Logitech Rally Bar and Rally Bar Mini – two powerful all-in-one video conferencing solutions that will transform your midsize meeting rooms and small huddle spaces. Developed by Logitech, a trusted name in technology, these cutting-edge devices offer exceptional audio and video performance, intuitive features, and hassle-free deployment. At Ford AV, we're proud to bring you these innovative solutions that will revolutionize the way you connect and collaborate.

Logitech Rally Bar: Elevate Your Midsize Meeting Rooms
Designed to deliver a remarkable video conferencing experience in midsize meeting rooms, the Logitech Rally Bar raises the bar with its exceptional capabilities. Featuring brilliant optics, automated pan-tilt-zoom (PTZ) functionality, and high-performance audio, this all-in-one video bar ensures that your video meetings are as natural and productive as face-to-face collaboration.
One of the standout features of the Rally Bar is its multi-element lens assembly, which captures crystal-clear video, allowing participants to see every detail with remarkable clarity. The powerful low distortion speakers and advanced microphone system ensure that the audio quality matches the visual experience, creating meeting environments that sound as good as they look.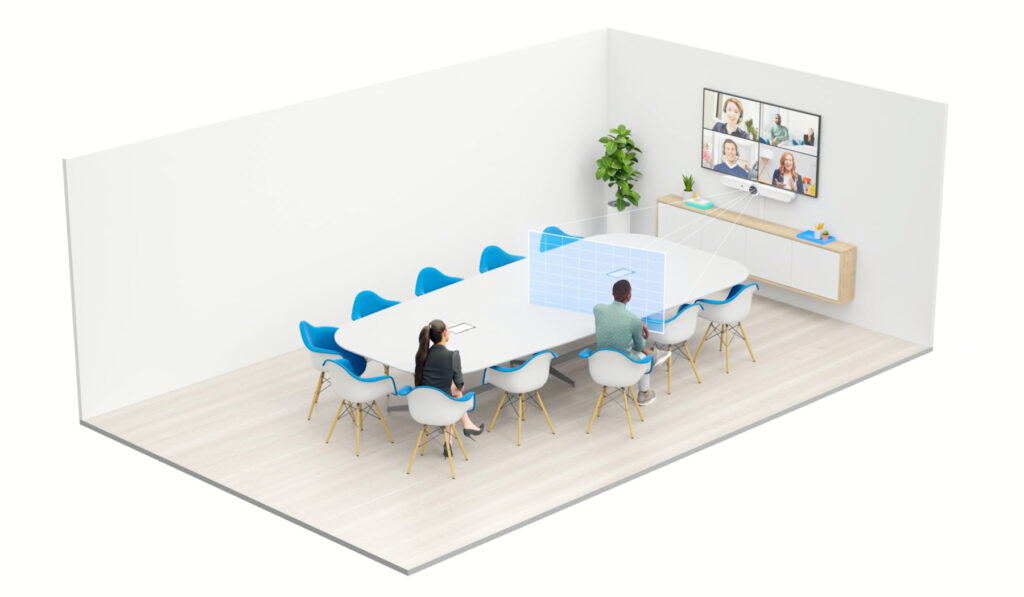 With the Rally Bar's dedicated AI camera, the RightSight auto-framing technology takes center stage. It intelligently frames the active speaker and provides insights about room usage, offering an effortless video conferencing experience. Additionally, the Logitech Sync dashboard gives you direct access to valuable information, allowing you to optimize room utilization.
Setting up the Rally Bar is a breeze, thanks to its USB Plug and Play functionality. Simply connect it to any PC or Mac, and you're ready to go. You can also take advantage of the built-in compute, which allows you to run supported video conferencing applications directly on the device. The sleek and minimal design of the Rally Bar ensures a clutter-free setup, reducing cable management hassles and making it easy to deploy at scale.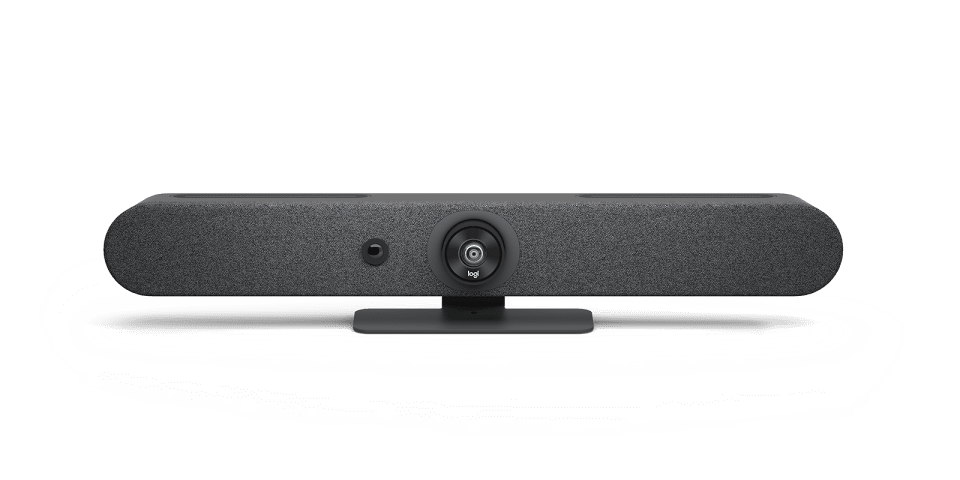 Logitech Rally Bar Mini: Unleash the Power of Small Spaces
For small meeting rooms and huddle spaces, the Logitech Rally Bar Mini is the perfect solution. This advanced all-in-one video bar combines studio-quality audio and video, AI-driven performance, and flexible deployment options, raising the bar for small room collaboration.
Despite its compact size, the Rally Bar Mini packs a punch. It delivers the same exceptional audio and video capabilities as its larger counterpart, the Rally Bar, ensuring that every participant is seen and heard clearly. With motorized pan and tilt functionality, it's effortless to frame the participants or the room, and the AI-powered features further enhance the overall experience.
Deploying the Rally Bar Mini is a breeze, even at scale. Its clutter-free cable management and multiple mounting options provide flexibility and ease of installation. The device can be directly connected to any PC or Mac, or you can run supported video conferencing applications on it without the need for a computer. This versatility makes it an ideal choice for organizations seeking seamless video collaboration in smaller spaces.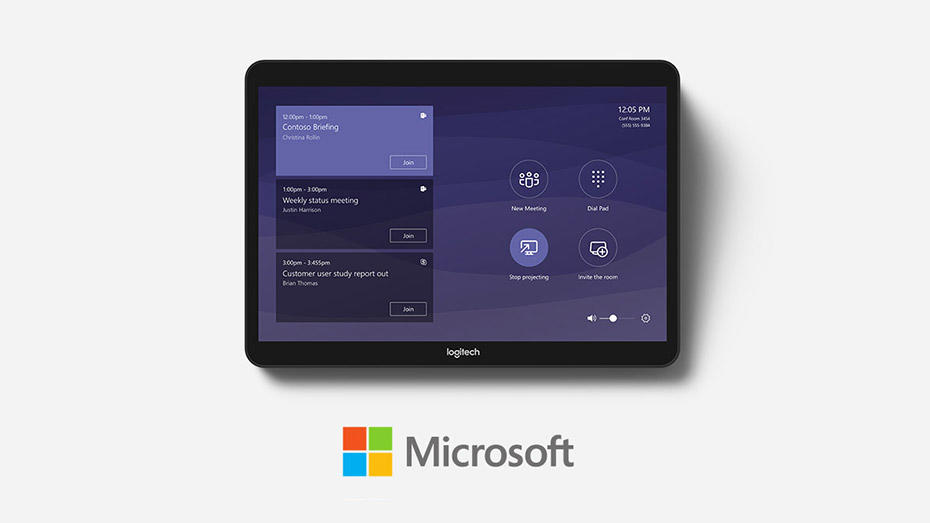 With native Microsoft Teams Rooms and Zoom Rooms compatibility, the Rally Bar and Rally Bar Mini simplify the meeting experience, enabling you to start or join meetings with just one touch. This streamlined process enhances productivity and eliminates any unnecessary barriers or complexities that may arise when using third-party software or workarounds.
Logitech Rally Bar and Rally Bar Mini are game-changers in the world of video conferencing. With their exceptional audio and video quality, intuitive features, and hassle-free deployment, these all-in-one video bars bring a new level of professionalism to your meetings. Whether you're looking to equip midsize meeting rooms or small huddle spaces, Logitech has designed these devices to deliver a seamless and immersive video conferencing experience.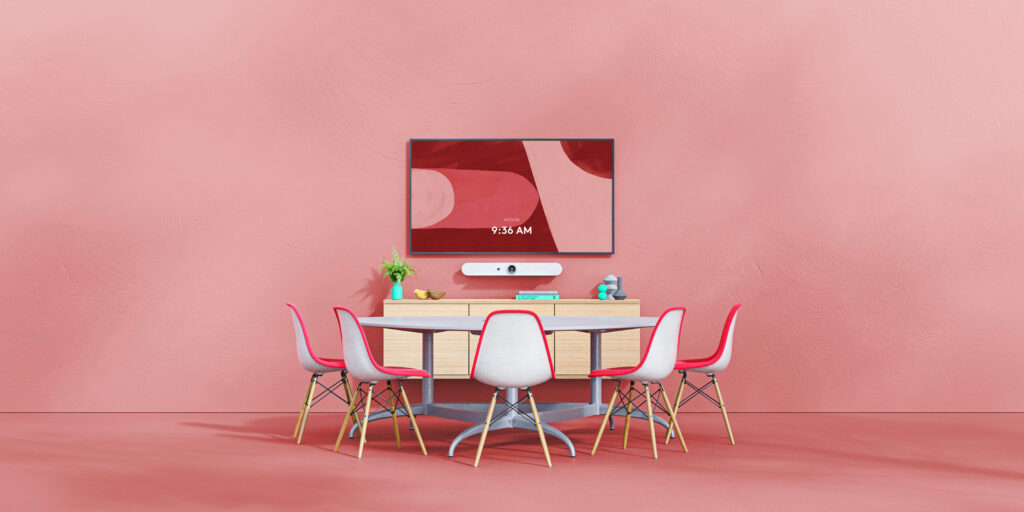 At Ford AV, we are committed to providing our clients with cutting-edge audiovisual solutions, and Logitech Rally Bar and Rally Bar Mini perfectly align with our mission. Elevate your video conferencing capabilities and experience meetings like never before with these powerful devices. Contact us today to learn more about how we can transform your communication and collaboration experiences.