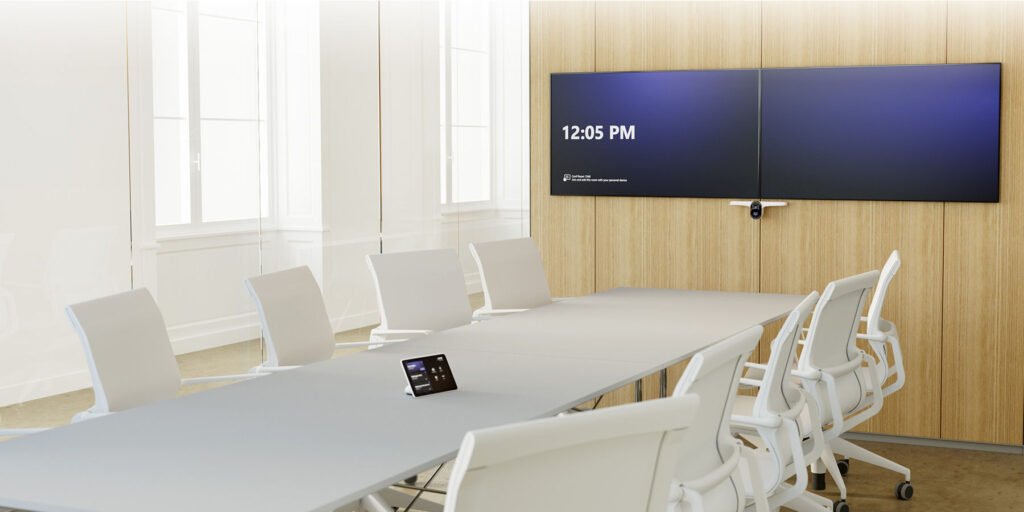 In the modern business landscape, video conferencing has become an indispensable tool for communication and collaboration. As more organizations adopt hybrid work models, the need for reliable and feature-rich video solutions has become paramount. Ford AV, an industry-leading audiovisual design and integration company, recognizes this demand and partners with Poly, a renowned technology company, to deliver exceptional video conferencing experiences tailored for Microsoft Teams.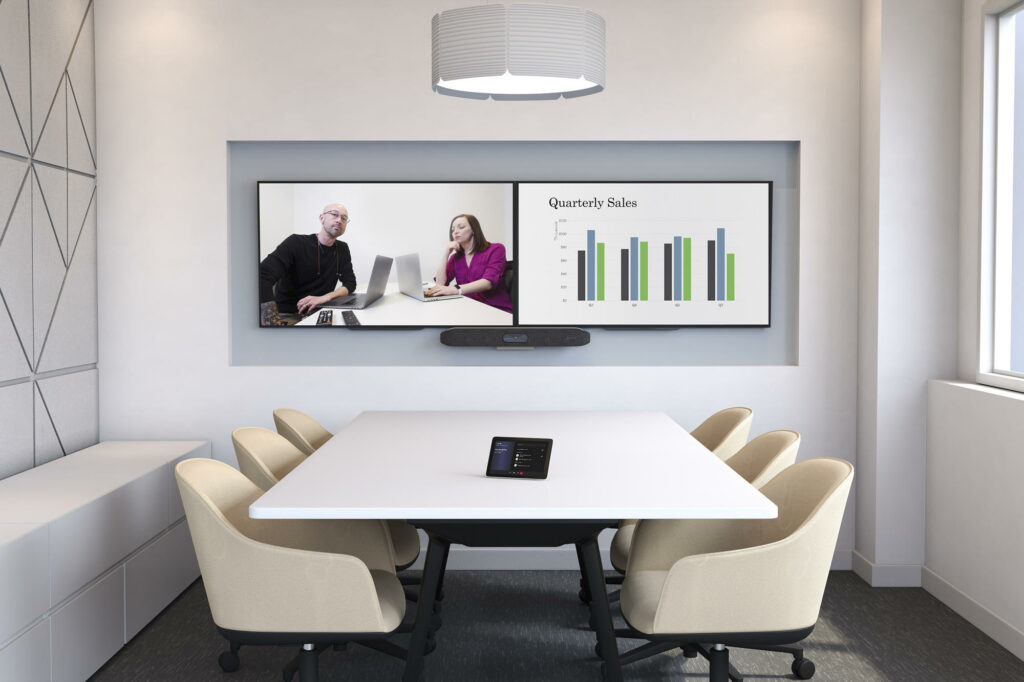 Poly and Microsoft Teams have joined forces to offer video collaboration solutions that offer flexibility, allowing users to effortlessly command their meetings. With video becoming central to work today, the value of real human connection in business has never been more evident. Whether it's a quick huddle or an all-staff meeting, Poly Video Solutions for Microsoft Teams cater to diverse needs, enabling employees to participate seamlessly from any location, be it the office, home, airport, coffee shop, or even a parking lot.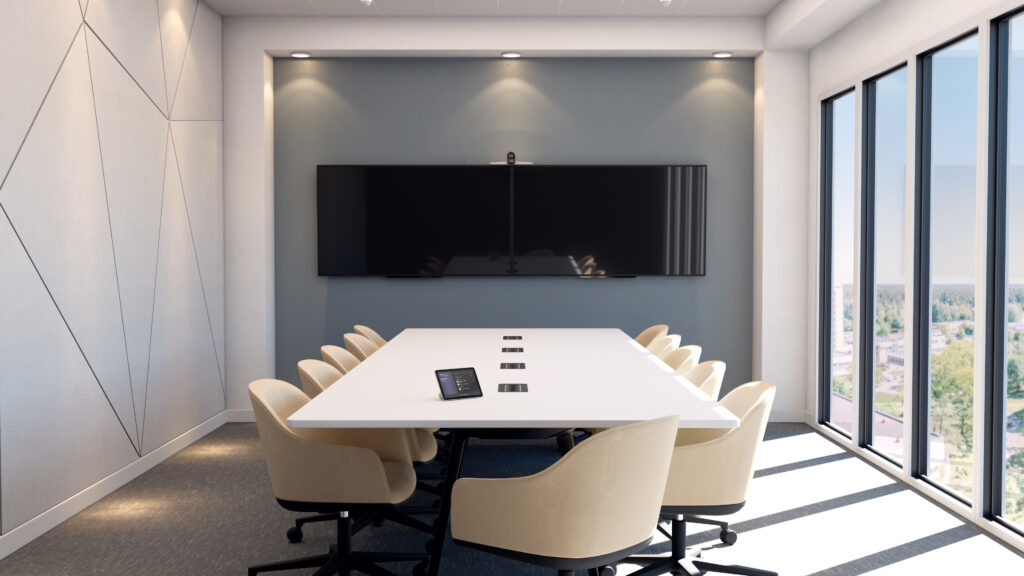 Let's take a closer look at some of the key features and solutions offered by Poly to enhance the Microsoft Teams video experience:
Microsoft Teams Rooms Devices: Poly's room solutions for Microsoft Teams Rooms, available on both Windows and Android platforms, combine the familiar Teams interface with powerful audio and video technologies from Poly. These integrated solutions create a cohesive and intuitive meeting environment that enhances productivity and collaboration.
Personal USB Peripheral Solutions: For individuals working in personal or small-group settings, Poly offers USB peripheral solutions that are optimized for Microsoft Teams. These peripherals include webcams, headsets, and speakerphones, empowering employees to maintain clear and efficient communication during virtual meetings.
Video Interop Solutions for Legacy Devices: Poly's video interop solutions bridge the gap between legacy conferencing devices and Microsoft Teams, ensuring that organizations can smoothly transition to the platform without discarding their existing infrastructure.
Poly Studio Room Kits for Microsoft Teams Rooms: Designed to foster inclusivity and simplicity in hybrid meetings, Poly Studio Room Kits cater to different room sizes, from focus rooms to large conference rooms. These kits feature Poly's AI-driven audio and video technologies, a compact collaboration PC, and an easy-to-use touch controller, ensuring seamless and professional video conferencing experiences.
Poly DirectorAI: This intelligent technology offered in Poly Studio, Poly Studio E70, and Poly Studio R30 enhances the meeting experience by automatically tracking and framing the active speaker, making it easier for participants to follow the conversation and stay engaged.
Partner Integrations: To provide a more customizable and tailored solution, Poly partners with industry leaders like Shure and Extron. These partnerships enable seamless integrations between audio and video solutions, delivering scalable AV and conference control capabilities.
HP Mini Conferencing PC with Microsoft Teams Rooms: The collaboration between Poly and HP brings forth a powerful and secure conferencing solution. The HP Mini Conferencing PC, equipped with the latest 12th Gen Intel® Core™ i7 processor and Microsoft Teams Rooms preinstalled, perfectly complements Poly Studio Room Kits, making conferencing setup fast, easy, and efficient.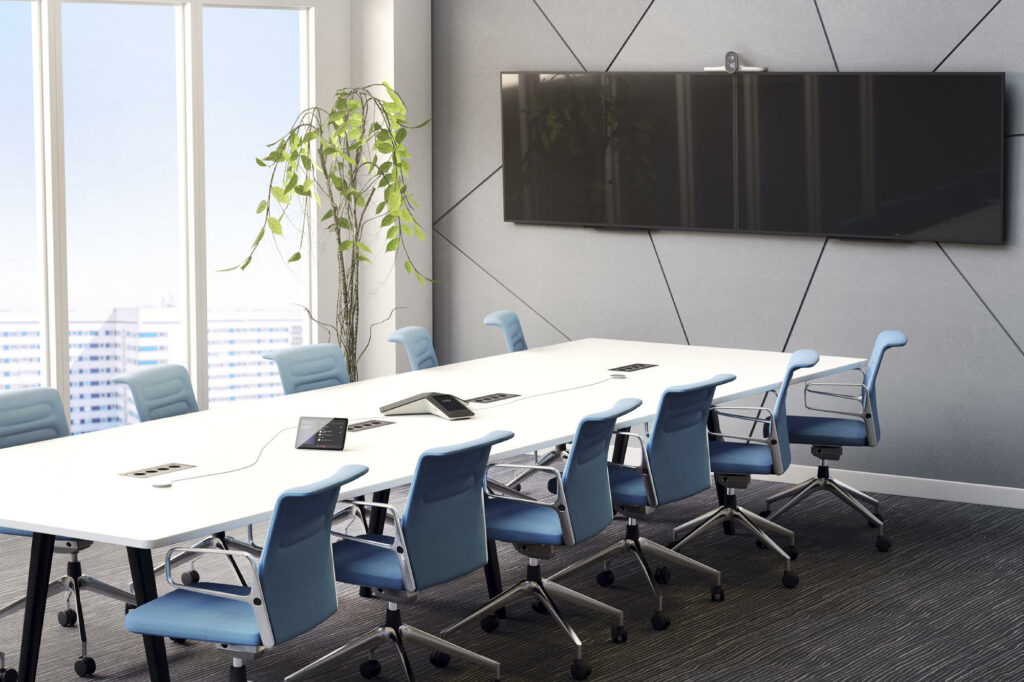 Poly Video Solutions for Microsoft Teams truly empower teams to collaborate effectively across geographical barriers, fostering a sense of connection and unity in the hybrid workplace. The seamless integration of Poly's advanced audio and video technologies with the Microsoft Teams platform ensures that meetings run smoothly, enabling participants to focus on their discussions rather than technical issues.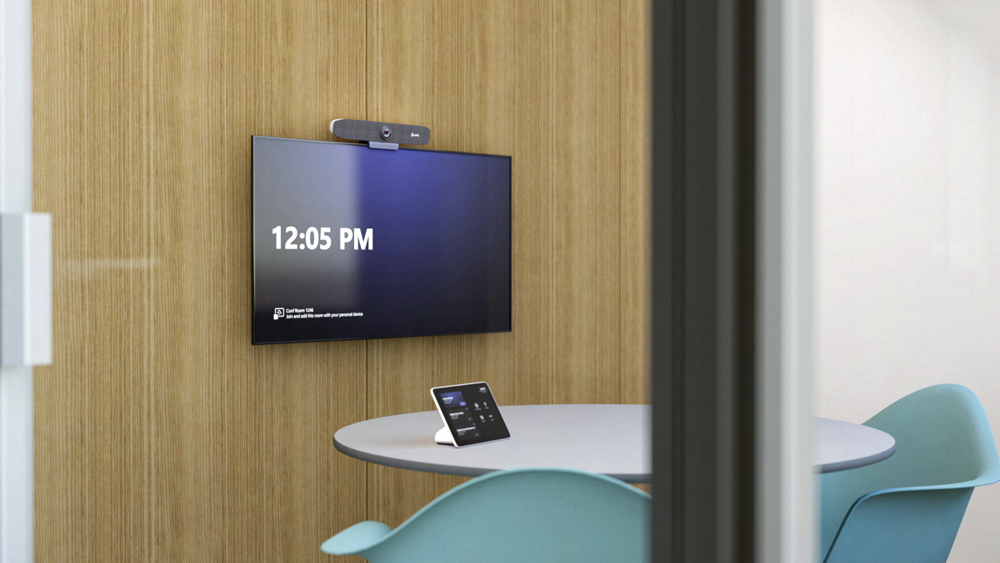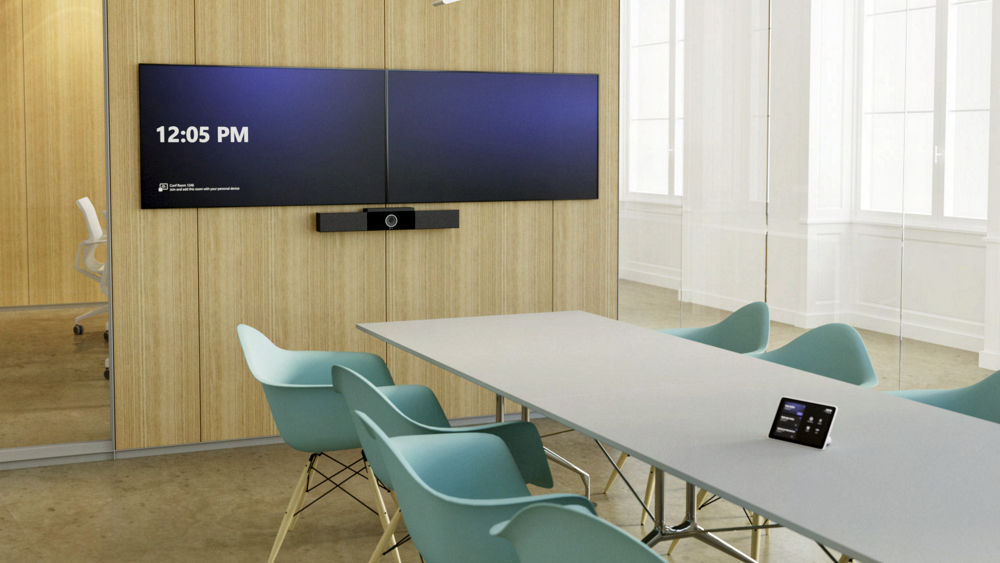 Let Ford AV experts help make sure your next technology solution is a success!
System design, installation, training, and service
Installation of display panels, interactive touch controls, projectors, and screens
Feature-rich microphones, cameras, and speaker solutions
Standardized meeting rooms that drive user adoption