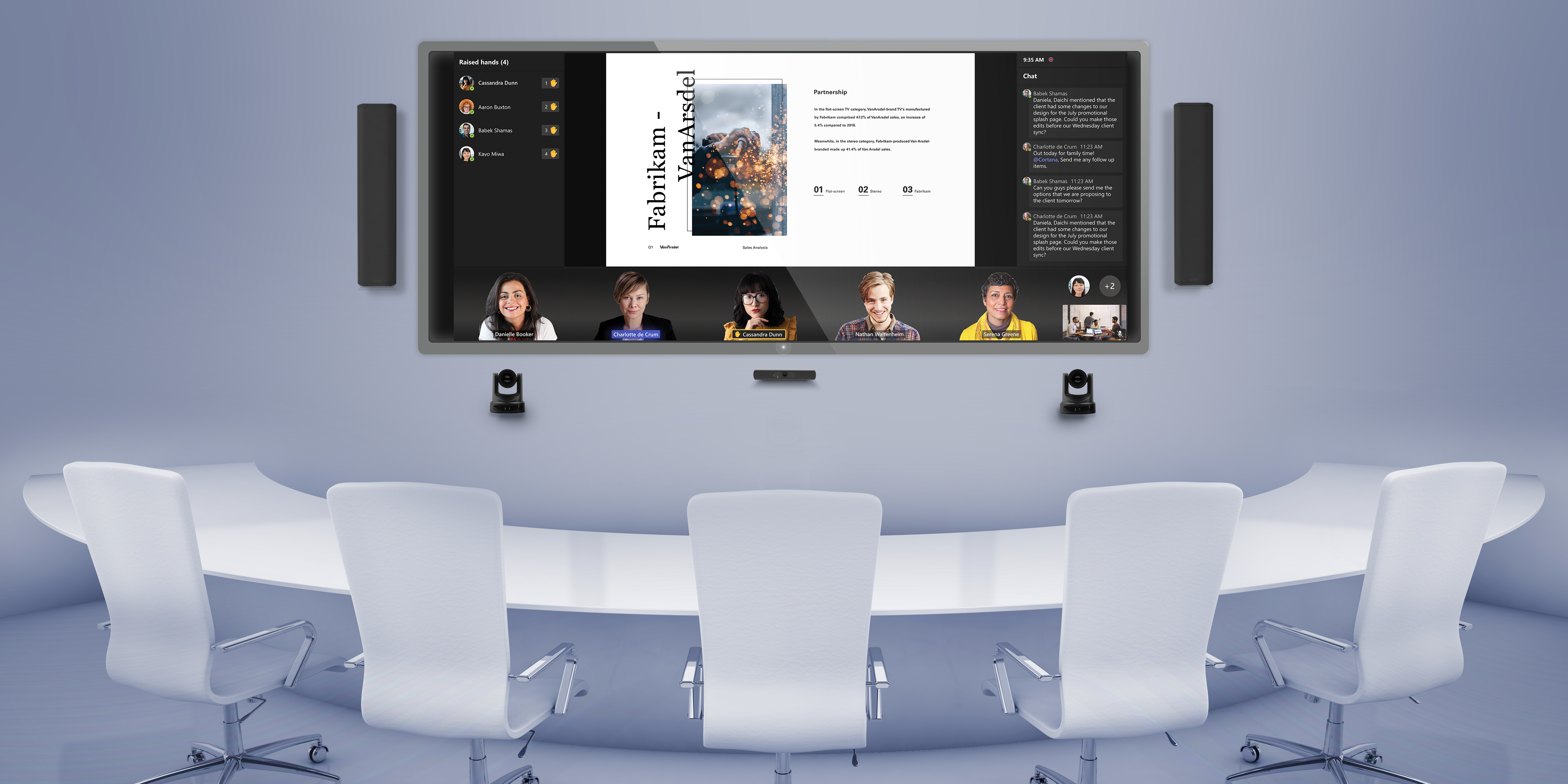 Ford AV keeps your business moving forward with Q-SYS, a cloud-manageable audio, video and control (AV&C) Platform built around modern, standards-based IT architecture and driven by the Q-SYS OS. Structured to enable seamless, unified, and scalable human experiences, Q-SYS raises the bar with award-winning training, amazing support and innovative solutions.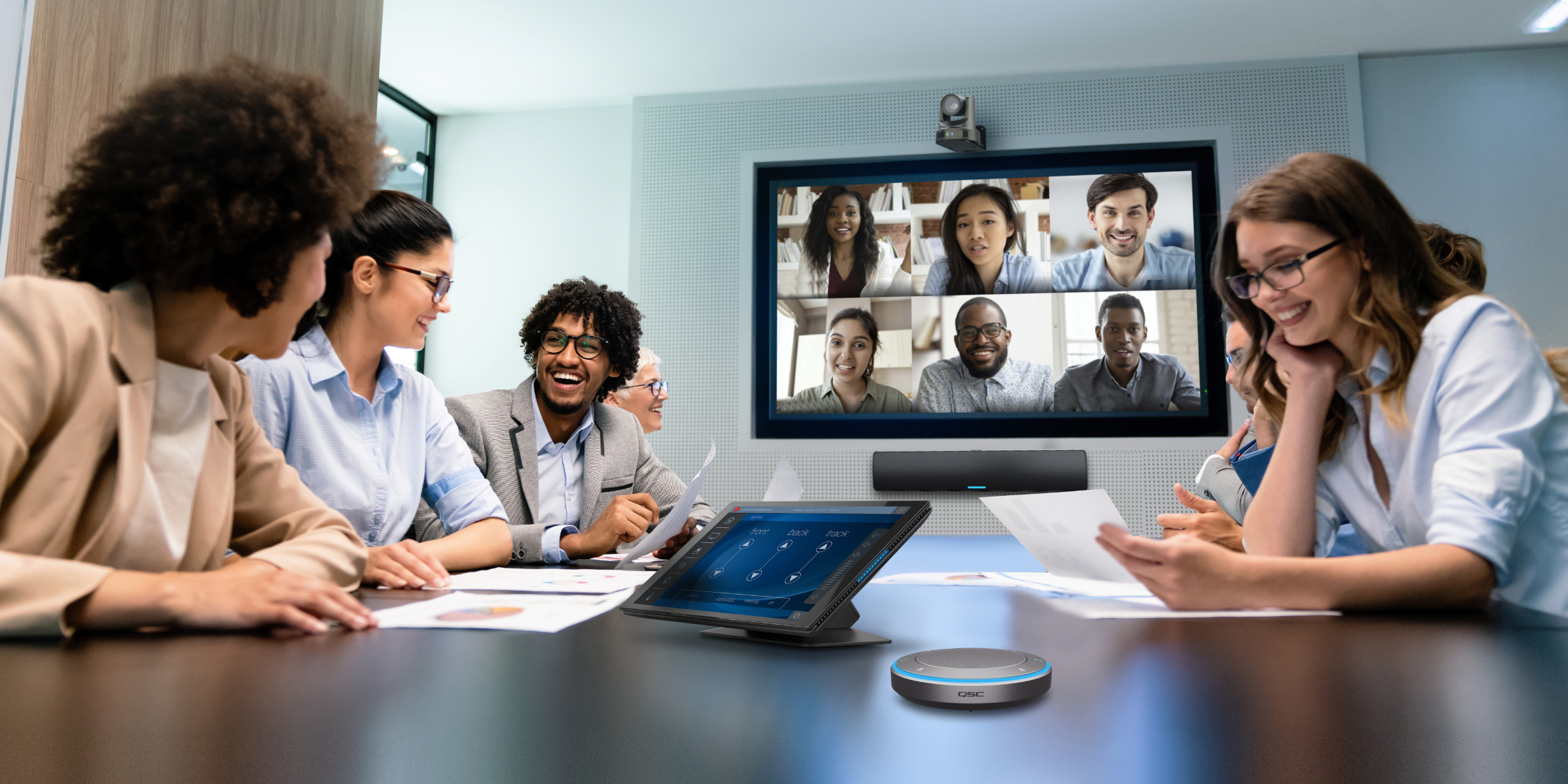 Ford AV and Q-SYS work together to redefine the potential of each space, with solutions that flex to your require- ments and scale alongside your future growth. Together we invite you to experience what's possible in every in- stallation.
Q-SYS and Microsoft Teams Rooms (MTR)
Many high-impact spaces, such as boardrooms, divisible rooms, training rooms, and auditoriums, can be a technology challenge. Q-SYS solves this challenge by allowing the programmer to design to the needs of the room, while maintaining MTR Certification with the largest portfolio of Teams-certified devices on the market.
Ford AV is a Microsoft Gold Partner and Teams Rooms Managed Services partner. Known as a leading global technology integrator, Ford AV has deployed thousands of Microsoft Teams solutions around the globe.
The Q-SYS Control Engine is a comprehensive suite of control and automation tools used to integrate and manage every aspect of installed technology. It sits alongside the Q-SYS audio and video engines, simplifying programming and eliminating the costs and pain points associated with combining these functions.
The Q-SYS comprehensive suite of control and automation tools integrates and manages every aspect of your systems, while eliminating costs and pain points of combining multiple functions
Q-SYS uses the power of the network to let you add as many Q-SYS network conference cameras to a space and enables live switching between the cameras while delivering a singular camera feed to the UC platform.
Transport HDMI video and audio from connected PCs and distribute to displays and projectors around the room or in overflow spaces without additional HDMI extenders, control processors, bridges or complicated programming.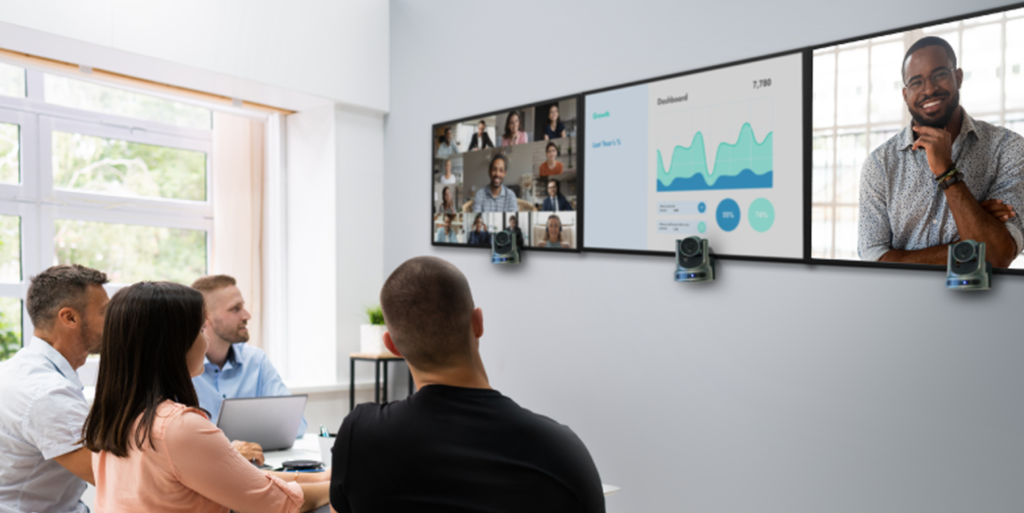 Let the Ford AV experts help make sure your next technology solution is a success!
System design, installation, training, and service
Installation of display panels, interactive touch controls, projectors, and screens
Feature-rich microphones, cameras, and speaker solutions
Standardized meeting rooms that drive user adoption